Crud leather balm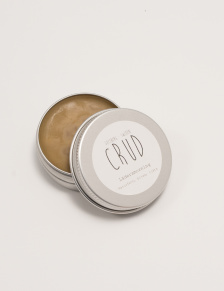 Price:
130 kr
Inc. 25% Tax
SKU:
P1299722
Quantity:
In Stock
Crud leather balm is a high quality product for your leather goods.
Our custom made leather balm will soften and nurish your leather preventing it from drying out and losing its strength.
Made in an old fashioned way using only natural ingredients (fat from badger, beeswax and pine tar).
Use a rag and work a small ammount of leather balm into your leather. Keep in mind that the pine tar will give the leather a slightly darker look after application.
Made in Sweden with locally sourced ingredients
Contains natural ingredients only
30ml
*Please use gloves when applying Crud leather balm if you are allergic to any of the ingredients mentioned above.